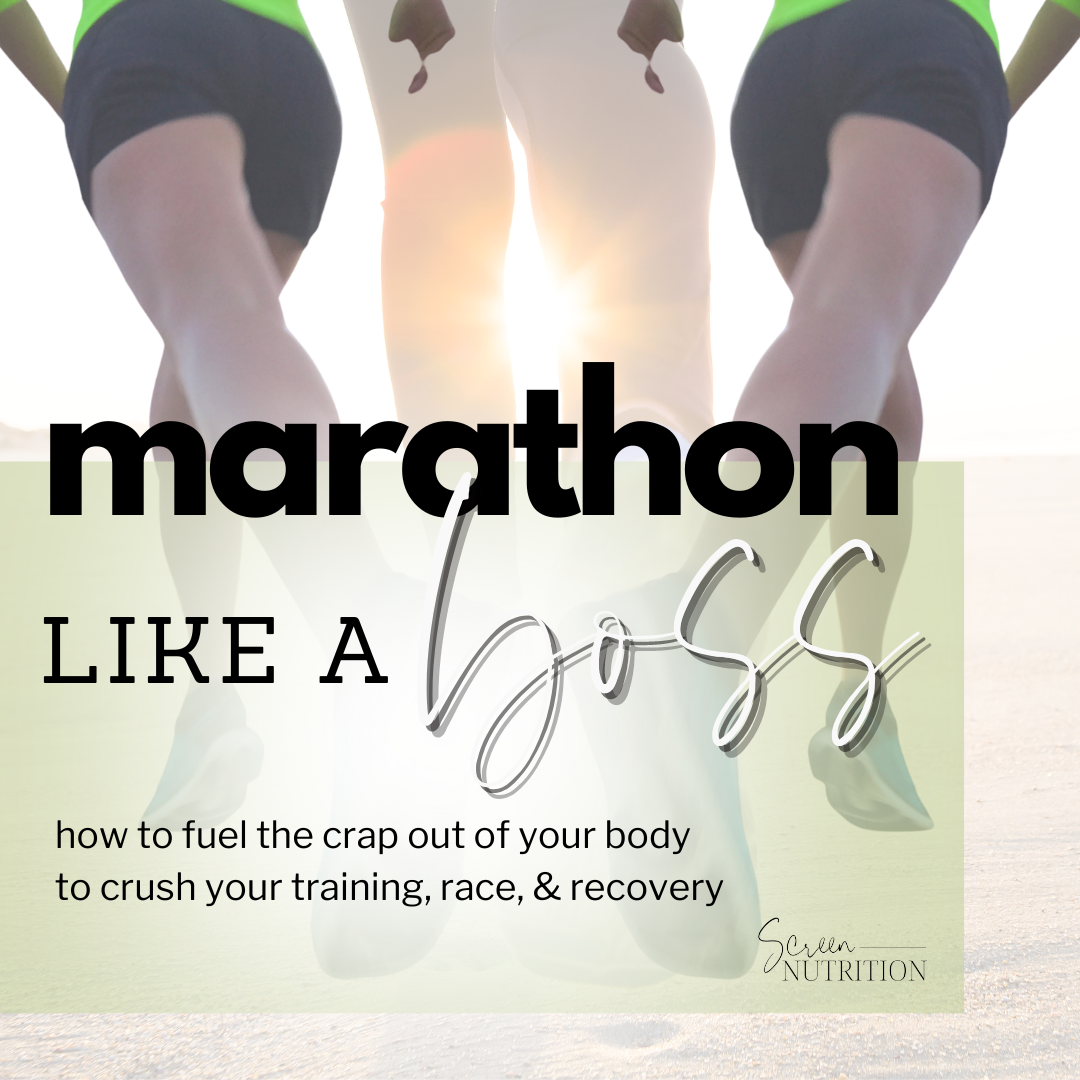 Marathon Like A Boss

Wanna change the entire outcome of your marathon? You're about to spend weeks and months putting your body through intentional self-torture for the fun of it.
Make nutrition your JOB for 26.2!
Figure out your gut triggers, taste fatigue, and fueling logistics before you toe that start line
Lay out your entire race day nutrition & hydration plan (seriously, stop winging this)
Dial in the 8pm "I want to eat everything that's not nailed down" attacks
Our athletes crush their goals because they don't leave this stuff to chance. Nutrition is 50% of your race. Make it count.

We'll take you through it all in detail - and you'll leave with exact plans for handling it all.