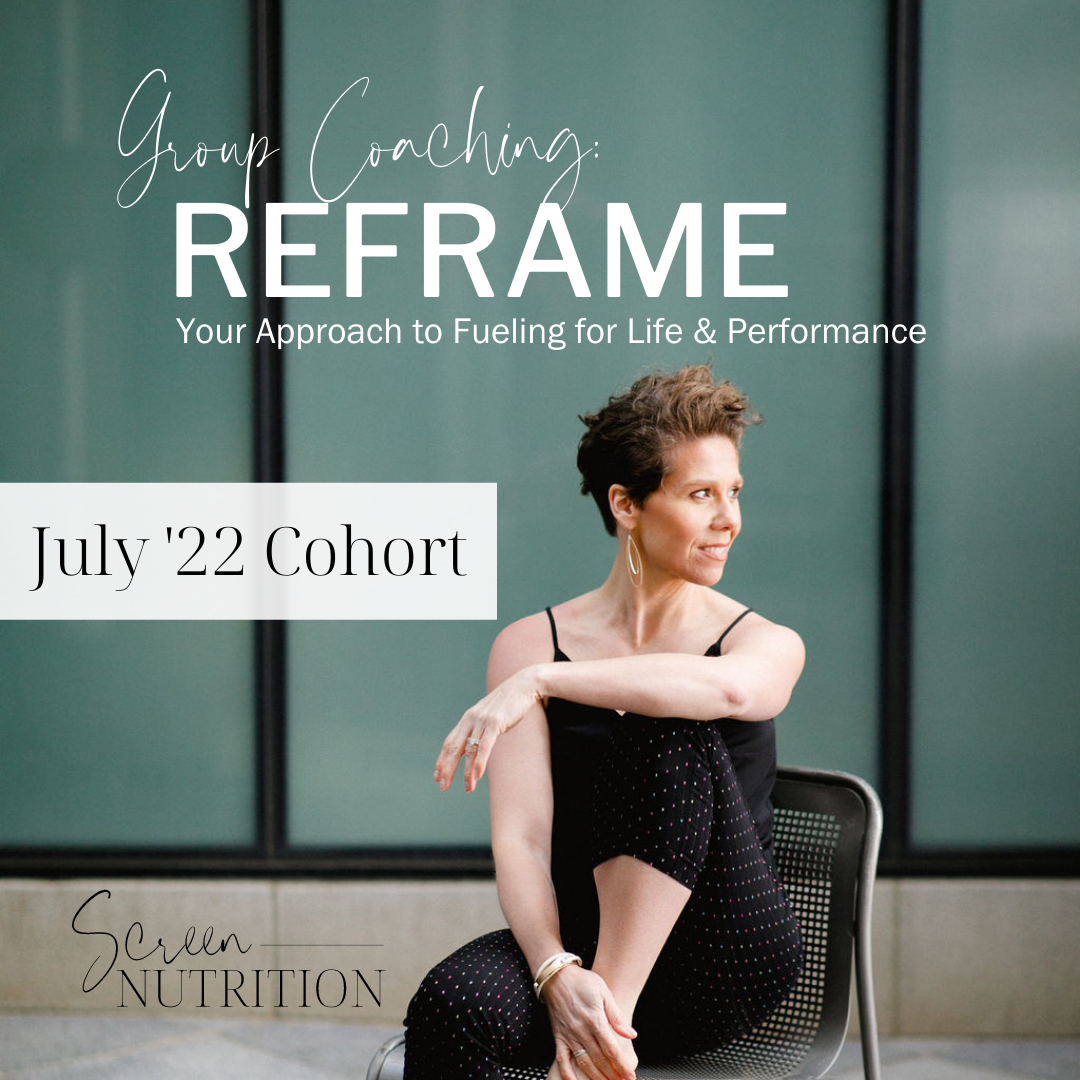 It's not about removing things. It's not about controlling your body. It's not even about "eating clean."

It's about understanding what your body needs, coming at it from a place of support & nourishment, and learning how to meld it all with the realities of your life.
It's about The Reframe of your entire approach.
Imagine:
You instinctively know how to fuel every day for the work you are asking your body to do.

You are perfectly prepped to design your training & event-specific fueling plan.

You're hydrated & rested & dialed in with food & lifestyle tactics to support your adventures.

You are free of GI, hormone, and imbalance symptoms that have become "normal."
Reframe your entire approach to nutrition, health, & performance fueling. Support your body in what it already knows to do, and never worry about "how to eat" again.
This is for the person who:
is truly ready to finally understand nutrition & how to nourish the body
is tired of the fads, confusion, gimmicks, and flip-flop information online, in the news, at your local gym, and the latest celebrity
is dreaming big dreams of performance, adventure, and a healthy active body until old age
is longing for confidence in fueling today, tomorrow, and permanently
is sick of starting over - only to be left with more confusion & problems
BY PURCHASING, YOU ACKNOWLEDGE THAT THIS PRODUCT IS NON-REFUNDABLE.