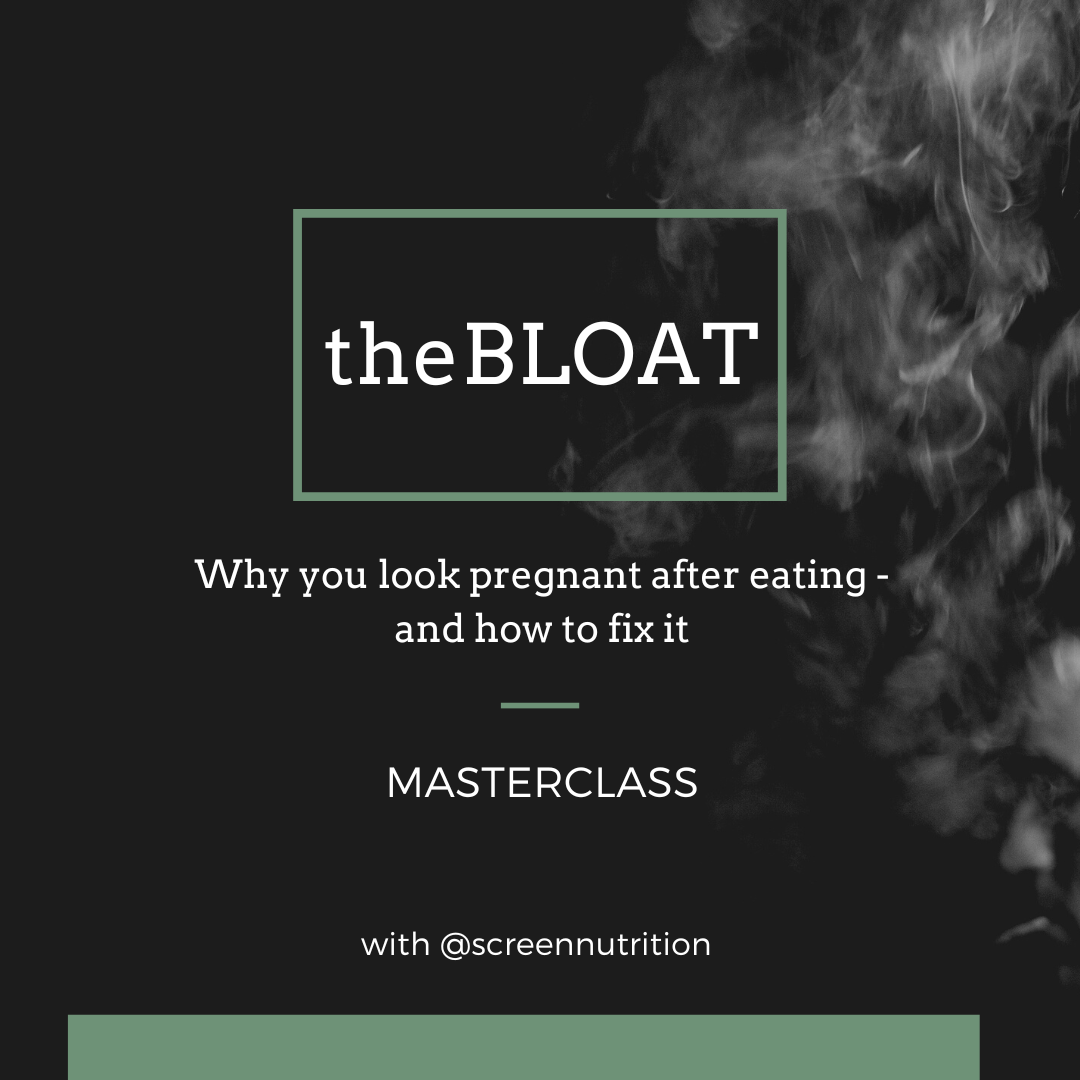 A masterclass on why you look pregnant after eating. And how to fix it.
Join Kirsten Screen, MPH, RD, LD, for a one-hour masterclass all about what actually happens when you're bloated - and why that detox tea fix or waist trainer or "magic" probiotic supplement peddled by your favorite TikToker isn't going to fix it.
Oh, and Kirsten will give you actual steps to take to get to the bottom of what's happening, including "try at home" solutions, and guidance on when trying at home is no longer cutting it.
Please note, this is a pre-recorded masterclass. You will receive lifetime access upon purchase.


Don't forget: if you are a member of the Inner Circle, this masterclass is included in your membership.




If you aren't yet a member of the Inner Circle, join today (see Featured Products below) to not only get this masterclass but also a live group Q&A each month.


Featured Products
EXAMPLE