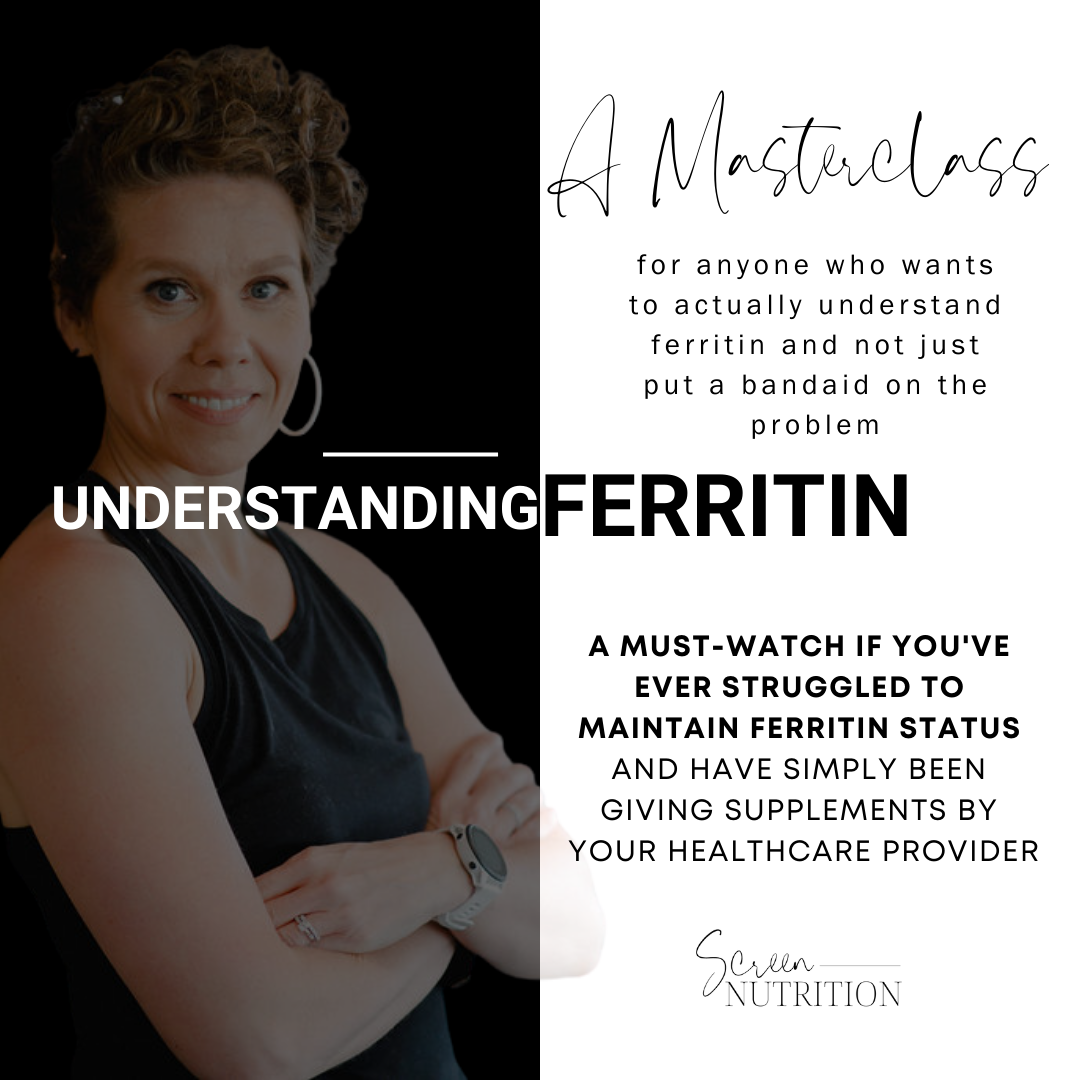 Understanding Ferritin
Why you can't maintain your levels and what to do about it.

Ferritin is a storage protein that lets your body access and use iron as it needs it.
If you've struggled with keeping your ferritin levels up, if you're chronically fatigued and been told it's because of your ferritin levels, if your doctor has had you on iron supplements and yet your ferritin is still low (or drops right back down when you stop using supplements), or if you're an active adult or athlete of any type, then you'll want to understand ferritin.
Note: This is a masterclass replay. You will receive lifetime access upon purchase.

Symptoms of low levels of ferritin and iron in your body include:
Paler-than-usual skin.
Fatigue
Dizziness.
Weakness.
Shortness of breath.
Rapid heartbeat.
Symptoms of having too much ferritin and iron include:
Heart issues.
Painful joints.
Unexplained weight loss.
Abdominal pain.
Loss of body hair.
Lack of sex drive.
Fatigue or loss of energy.
Purchase is final at whatever pricing you joined the class. Discounts will not be added retroactively.