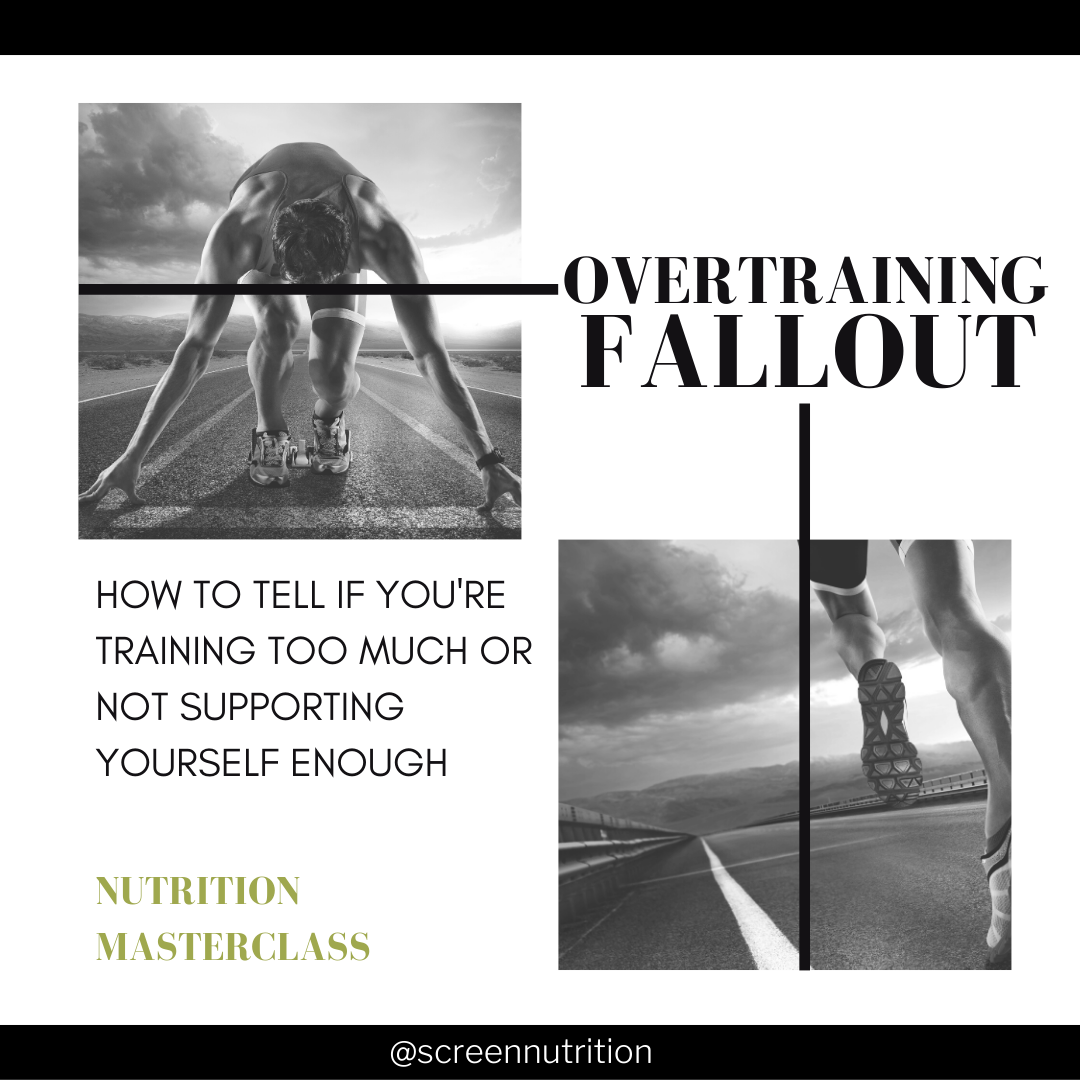 Overtraining Fallout
How to tell if you're training too much or not supporting yourself enough
Note: This is a pre-recorded masterclass. Upon purchase, you will receive lifetime access.

Over-training affects every body system, and the fallout is length and unpleasant.
In this masterclass, Kirsten will take you through what to look for, why it matters, how to deal with it, and why "just rest and eat more" isn't always going to cut it.
REMEMBER: if you are in our INNER CIRCLE MEMBERSHIP, this class is included in your $35/mo payment. If you JUST want to purchase this class without being in the membership, click below to purchase for the full price of $55.
Here are some tell tale signs that you might be over-training:
1️⃣ Your workouts never seem to progress, and you feel sluggish and like you're struggling through them even after adequate rest.
2️⃣ You are injury prone - and not because you're clumsy. If you're moving from one workout-related ailment to another, your body may not be getting adequate nutrients & recovery.
3️⃣ If you don't feel rested after a full-night's sleep yet have trouble staying asleep despite being tired, your stress hormones are trying to tell you something.
4️⃣ Your gut microbiome is a finely tuned machine, and chronic malnutrition and elevated stress hormones will unbalance it. The result is body-wide disruption, seen in GI issues, skin issues, irritability/anxiety...the list is long.
5️⃣ You ate a full meal - yet your mind is always on food. You have seemingly insatiable cravings for specific foods (sweet, salty, high fat...).
Available in days

days after you enroll

Welcome to Overtraining Fallout
Don't forget: if you are a member of the Inner Circle, this masterclass is included in your membership.


If you aren't yet a member of the Inner Circle, join today (see Featured Products below) to not only get this masterclass but also a live group Q&A each month.